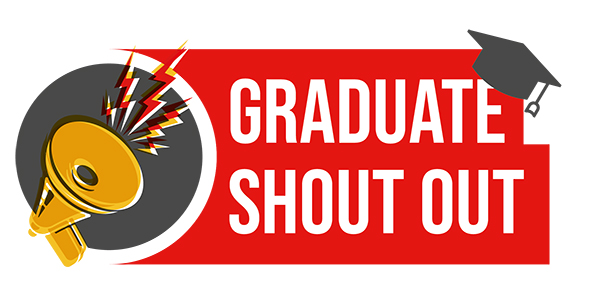 Wednesday 28 September 2022
Follow us for the latest graduate news and information
Highlights
Welcome
Welcome to the September edition of Graduate Shout Out, your monthly newsletter, keeping you up to date with all the latest news, opportunities, and events. This month we share with you some amazing graduate jobs, the launch of a new fund and lots more!

Don't forget to follow us on social media to stay up to date with even more great alumni content from the University of Chester.
ACH1EVE Fund - Applications now open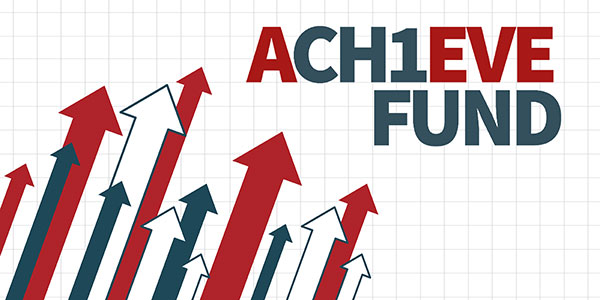 Realising academic ambitions.
Excelling through a passion for sports or societies.
Developing exemplary work in and with our communities.
Becoming citizens who are part of the solutions to today's challenges.
This fund is open to all students, societies, teams, and recent graduates*, to make the widest possible range of activities and opportunities, possible - from a trip to a national conference for a teaching student, to an opportunity for a music student to perform in a concert, to contributing towards a local community sustainability project.
You can apply for funding from £500 up to £2000 for an opportunity to enhance your development, help you grow your skills, expertise and connections to successfully navigate your future.
Due to the drastic changes we have seen in the world over the last few years, more than ever before, we want your experience to be enriching, successful and distinctively Chester – this could be through excelling in sport, realising an academic ambition, or responding to a need in the communities that surround us.
Apply today and ACH1EVE more than ever before.
Please note ACH1EVE Fund is open for applications throughout the year, however, applications will be reviewed in October, February and May. If successful, projects must take place at least six weeks after these review points to allow time to transfer funds.
*graduates of up to two years are welcome to apply.
Graduate Outcomes survey
Your graduate voice is powerful. We want to hear it.
If you completed your course between May to July 2021 you should have received your Graduate Outcomes survey by email earlier this month.
It's important we get as many responses as possible. Your response will help the University and your department to evaluate the course you took, for the benefit of current and future students. Think back to when you were first applying to university, you may remember using the DiscoverUni website to help you choose your course. It's anonymised data from Graduate Outcomes which is used.
What's been the next chapter of your Chester story? Graduate Outcomes is your chance to tell us what you have been doing since leaving the University, whether this is employment, further study, self-employment, setting up your own business, or something totally different. It's also an opportunity to say how your course prepared you for what you're doing now and for your future career plans. 
If you haven't received your Graduate Outcomes survey email or if you have new contact details, let us know via graduateoutcomes@chester.ac.uk so we can make sure your graduate voice is heard. If you are unable to be reached by email, you will then be contacted by phone. However, it's much quicker and easier doing it online.
Further information about the Graduate Outcomes survey can be found here.
Graduate jobs
Looking for a graduate job? There are some excellent opportunities from our Careers and Employability service.
Graduate Financial Planning Roles
To look for other graduate vacancies or training schemes, just search here, selecting the appropriate opportunity type.
ACH1EVE magazine - coming soon!

ACH1EVE is the official magazine for University of Chester graduates and alumni. This year's edition will be coming very soon, so make sure you don't miss out by registering or updating your details here.

You can take a look at all the previous editions here.

We are always on the lookout for alumni who would like to contribute to the next issue of ACH1EVE. If you have a topic that you are a passionate about, would like to share a new project, or would like to write about your research, please email ach1eve@chester.ac.uk.
Gateway certificate in Professional Education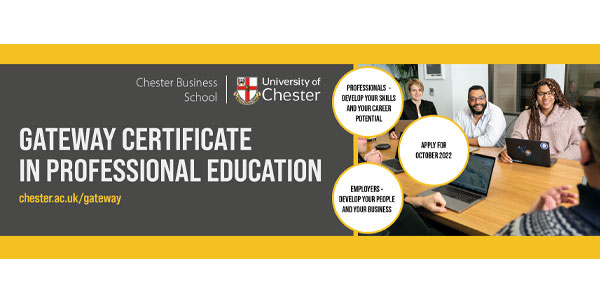 Do you know any friends, family or colleagues who would enjoy the same university experience as you have had, but want to fit their study around work or family commitments? 
Our new flexible short course is aimed at professionals who want to boost their skills while at work. Typically completed in 6-8 months, the Gateway Certificate in Professional Education offers a university-level (Level 4) qualification and an innovative new way for professionals to gain the skills that, employers tell us, are key for today's workplace and the perfect next step for their career development. It can also help anyone looking to return to the workplace or change employment.
With no formal entry requirements, it is the perfect route into university for those who may not yet have had the chance and can lead onto further study, including our work-based degree courses. Those studying this course will also be benefitting their employers and their work. Study includes work-based projects that can bring practical benefits to the workplace which makes sure that the skills that students are learning will be brought into their work.
Gym membership
The Fitness Centre is based in the heart of the Exton Park campus and has a fitness suite with over 100 pieces of equipment to choose from ranging from treadmills to squat racks, free weights to core and stretching, we have it all catered for you. We also have our gymnasium/dance studio, spin studio, strength and conditioning studio and swimming pool for you to enjoy many of our facilities in one area.

Did you know as alumni, you are entitled to a discount for gym membership?!

Per Acadmeic Year - £110

Termly - £50

Monthly - £14
Bank of America recruitment event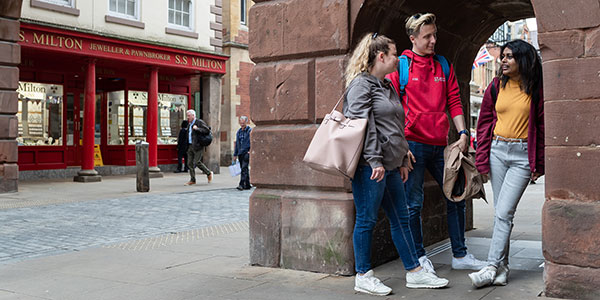 Bank of America is hosting an exclusive recruitment event for University of Chester students and alumni to meet with their people from across their lines of business.
This is your chance to get to know the teams better, have some first-hand advice and ask all the questions you want ahead of the recruitment process.
Tuesday 11 October
5pm-8pm
Chester City Centre (more details to follow upon registration)
The evening will feature a panel event featuring all elements of Bank of America followed by a networking session. Food and drinks will also be provided.
To attend this event, simply complete the application form here.

For any questions surrounding this event, please contact emeajuniortalent@bofa.com.
Wellbeing tip of the month
| | |
| --- | --- |
| | Connect with others: Social relationships are crucial for your wellbeing and mental health. Stay connected with your friends and look for opportunities to meet new people in your area through community hubs, clubs or 'meet up' groups. |
Anxiety-free news: The world's largest windfarm enters full operation!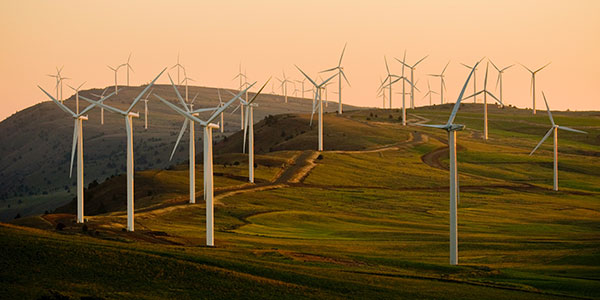 At the beginning of September, the world's largest windfarm, Hornsea 2, entered full operation. Hornsea 2 has 165 turbines, is located 55 miles off the coast of Yorkshire, and will help power over 1.4 million homes in the UK with low cost, clean, renewable energy.
It is part of a wind farm development by energy firm Orsted. Together with its sister project, Hornsea 1, it can power 2.5 million homes.
Projects such as this one go a long way in helping to reach the government's Net Zero targets - with a commitment to decarbonise electricity generation by 2035, offshore wind plays a crucial role.